JOIN OUR TEAM
Open Positions
BUILD TOGETHER. GROW TOGETHER.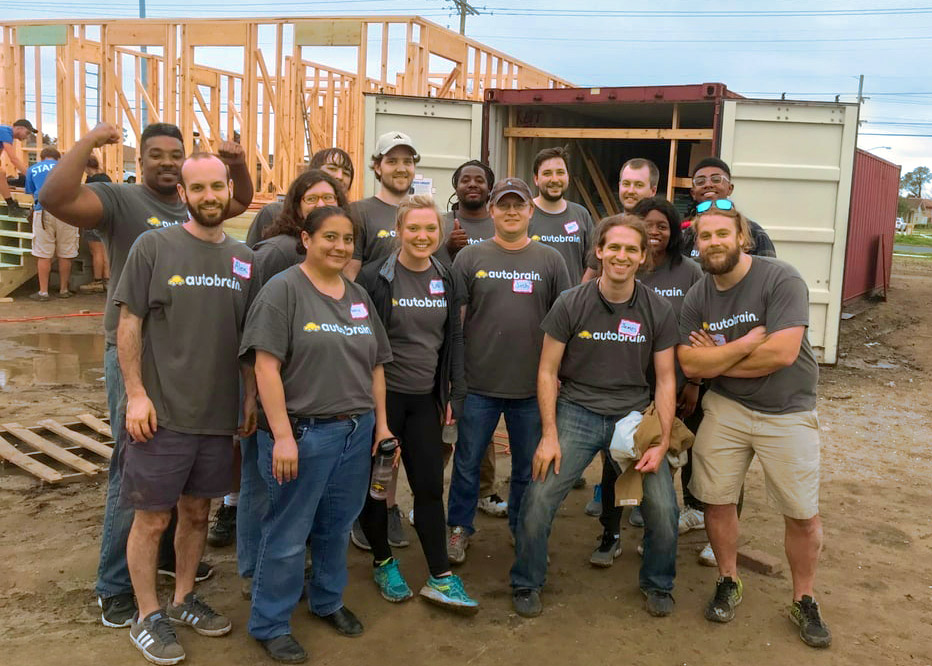 BENEFITS

Great Locations
Autobrain has offices in New Orleans, Louisiana and Boca Raton, Florida. Only warm places allowed.

Competitive Salary
Autobrain prides itself by rewarding great work with terrific compensation.

Lunch + Learn
Learn something new every month from coworkers and guest speakers while eating a yummy catered lunch.

Team Events
Work Hard. Play Hard.
Every month we have a team event varying from happy hours, painting classes, volunteering, and much more.

Cool Benefits
We're serious about sharing in Autobrain's successes. We provide PTO, parking availability, gym access, nightly dinner, and free snacks and drinks, among other benefits.

Wellness
Autobrain cares about health.
We provide a Wellness Program to promote physical, mental, and community wellness.
OPEN POSITIONS
Frontend Software Engineer
New Orleans, LA
Backend Software Engineer
New Orleans, LA
DevOps Engineer
New Orleans, LA
Ruby on Rails Software Engineer
New Orleans, LA
Customer Service Representative
Boca Raton, FL
Don't see a role that fits you? We're always on the lookout for smart, creative people, so get in touch regardless! Email us your resume at careers@autobrain.com
Call us at 1 (866) 400-4842 or email
support@autobrain.com